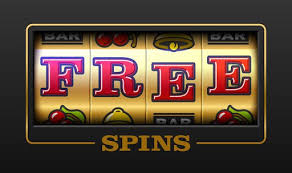 Online casinos have exploded in popularity over the last 25 years, evolving from a niche concept to a billion dollar global industry. With advancing technology and changing consumer habits, the future looks bright for internet gambling. What trends and innovations will shape online casinos in the coming years?
One likely development is increased convergence with sports betting and daily fantasy sports. Many gambling companies already offer the full suite of online betting options through a single platform. Integrating casino games with sportsbooks and fantasy contests under one account system provides a seamless user experience. Customers can easily transition between slots, blackjack, betting on games, and drafting fantasy teams. Joint platforms also allow cross-marketing and unified loyalty programs across gaming verticals.
The possibilities of virtual and augmented reality present intriguing casino opportunities as well. VR and AR can transport players into stunning virtual casinos for immersive gaming. Interactive environments with customizable avatars take social engagement up a notch. VR slots and tables bring excitement straight into your living room. While the equipment costs remain high, expanding VR accessibility will help drive adoption. Tech advances permitting direct AR projections onto real tables and spaces via mobile devices offer a creative twist too.
Mobile technology itself is obviously key for online casinos' convenience and flexibility. Improved smartphones, 5G networks, and mobile apps enhance the experience for bettors on-the-go. Payment solutions like Apple Pay integrate directly with iOS devices. Geo-location features can even alert players to casino deals nearby. And wearable tech like smart watches and glasses will further integrate mobile convenience into casino gambling.
Of course, online security remains paramount. Blockchain encryption technology may soon take online casino safeguards to the next level. The decentralized ledger of blockchain transactions provides transparency and tracks assets. Already in use for cryptocurrencies, blockchain can beef up data security and financial transactions for gambling sites. Biometric authentication like fingerprint or facial recognition offers another level of ID protection beyond passwords. Big data analysis also allows companies to spot suspicious activity and prevent fraud and cheating.
Online casinos still have tremendous room for growth. Only 25 U.S. states have legalized online gambling so far. As more follow suit, corporate consolidation will accelerate to maximize market share. The variety of available online games and betting options will continue expanding too. And improved streaming technology and live dealers add a human touch to the digital experience.
While in-person visits to Las Vegas or Atlantic City won't disappear entirely, the trajectory points toward online casinos dominating the industry. The new generation of digital natives favors the flexibility, convenience and engagement of internet gambling regulated and taxed appropriately, online casinos provide fair and safe entertainment for those who choose to indulge. As technology progresses and customer habits evolve, we can expect online casinos to raise the stakes on innovation and secure their dominant position for the long run.